Hernan "Capi" Sanchez
Receptor Web SDR LU1COP (http://lu1cop.sytes.net:8901/) LU1COP Blog http://lu1cop.capicom.com.ar/blog/ LU1COP - HamRadio Store http://lu1cop.capicom.com.ar/LU1COP-HamRadio/
¡Hola amigos! ¡Recientemente cambié mi indicativo de llamada! LU7EHR a LU1COP!
http://LU7EHR.capicom.com.ar/ (seguirá siendo válido para consultas de QSO y QSL)
Todas las actividades y Expediciones actuales se informarán aquí y en http://LU1COP.capicom.com.ar/
73 & DX
Hi friends! I have recently changed my callsign! LU7EHR to LU1COP!
http://LU7EHR.capicom.com.ar/ (will remain valid for QSO and QSL inquiries)
All current activities and Expeditions will be reported here and at http://LU1COP.capicom.com.ar/
73 & DX
Cargando estado actual en 20 Segundos - Loading current status in 20 seconds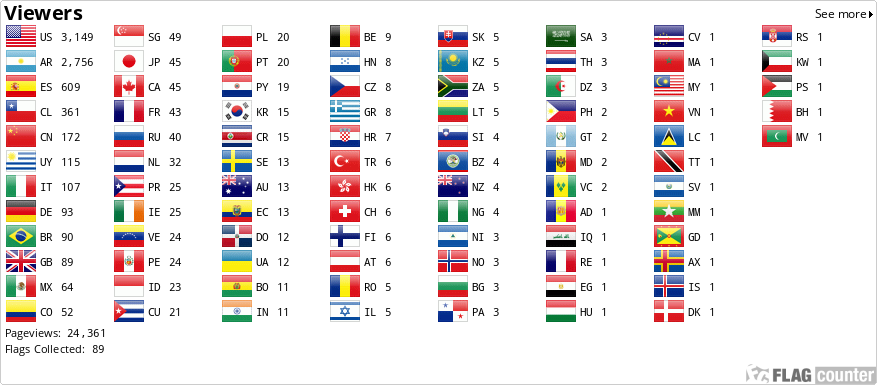 Busque los datos de nuestro QSO en el buscador que aparece aqui abajo para poder confirmarlo, 73!
Look for the data of our QSO in the search engine that appears here below to be able to confirm it, 73!
Si contactamos su QSL estara disponible en los siguientes enlaces segun el indicativo utilizado por mi, si no esta disponible, no dude en enviar un email solicitandola.
If we contact your QSL it will be available in the following links according to the callsign used by me, if it is not available, do not hesitate to send an email requesting it.
www.comunicaciones.capicom.com.ar
Expedicion Isla Martin Garcia http://lu1cop.capicom.com.ar/LU1COP-E/
LU1COP - Links de Productos probados en el canal de Youtube
Sigue este enlace para ver nuestro catálogo en WhatsApp: https://wa.me/c/5492284520266
Buenos Aires - Capital Federal - Argentina